Episode 1: Accelerating opportunities for women in the digital age
A challenging world is an alert world and from challenge comes change. This International Women's Day we welcome Hoda A. Alkhzaimi Director, Centre for Cyber Security, NYU Abu Dhabi. President, Emirates Digital Association for Women and listen to her journey on becoming an industry pioneer in tech!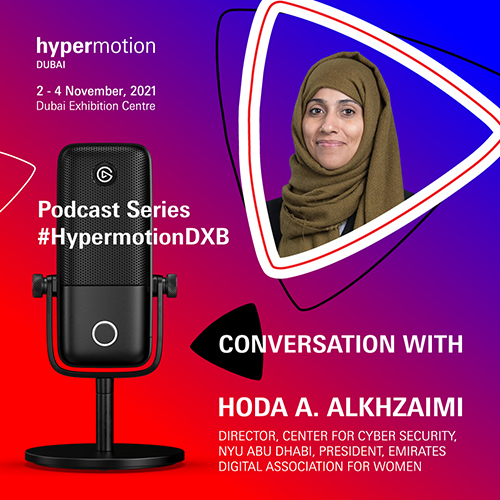 About our speaker
The smartest Emiratis are the ones who embrace the opportunity to contribute to their country. These are people who have been able to figure out what needs to be done, and how they can use their intelligence and skills to make a difference. Hoda Al Khzaimi believes knowledge is power, and she has the drive to help preserve the pristine beauty of her native Fujairah with regular beach clean ups, as well as the brains to use her PhD in cryptanalysis to help her country achieve even more (she is the director of cyber security at NYU in Abu Dhabi). She sees her responsibility as an Emirati woman. She said earlier this year: "Women [in the UAE] have always been encouraged to seek knowledge and contribute to the direct welfare of the community".